Cash for Your Junk Car in Clearwater, Florida With Free Removal
Cash for Junk Cars Clearwater, FL – When You Need Reliable Car Removal Services
When you need junk car, truck, SUV or boat removal services, call or text Cash for Junk Cars Clearwater for pick up and junk car removal. Get cash for your old cars PLUS get free towing.
Selling your junk vehicles to Cash for Junk Cars Clearwater FL is so easy. Simply text an image of your vehicle with as much info as possible and if interested, we will get back to you with a cash offer. If you need vehicle removal services, be sure to call us.  We are an auto salvage service in Pinellas County, Florida who will remove junk vehicles from your home, business or marina. If you have been served with a notice from the City or County stating that you must remove a vehicle such as a car, boat, RV, call Cash for Junk Cars Clearwater FL promptly so we can schedule your vehicle removal services.
No Hassle Junk Car Removal Services Clearwater, Largo, St. Petersburg, Dunedin, Countryside
When we buy your junk car or when you call us for vehicle removal services, that you no longer want or need we will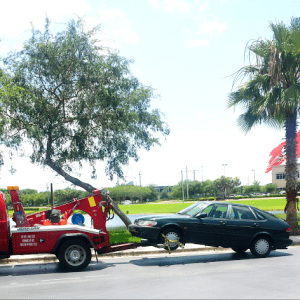 pay you cash and provide junk car removal services anywhere in Clearwater, Florida. For immediate response, please call 727-776-6376 or text us a photo of the junk car you would like to have Cash For Cars Clearwater, FL towed away.
Sometimes you just need to get a vehicle removed. It's either dead, wrecked or just not longer wanted or needed. You don't want to spend a fortune on having it towed to a junk yard. You may want to junk a car, truck boat or RV without a title and may think you are stuck with it. Cash for Junk Cars Clearwater FL is an auto salvage and junk car removal service company with years of experience turning your junk car into extra cash for the owner! That's right, we pay you to scrap your vehicle, offer free towing and come to you! Why not take advantage of our professional junk car removal services?
We want to free you from the worry and headache of having a junk car that is serving no purpose and we'll do it today. Just text a photo of your wrecked, dead or alive car, truck, boat, SUV, RV to us or call us today if you want basic information about our Clearwater auto removal services. We'll offer the best cash prices for junk car removal services in Clearwater Bay, paying you cash for your "hoopties" and towing it away at our expense. It's time to free yourself of the headache and cost of having an old junk car sitting around. No more car insurance payments for a car you don't drive, no more unsightly eye soar sitting around in your yard, driveway or parking lot. Give us a try! You'll be glad you did and will join our other satisfied customers who have used our Cash for Junk Cars and junk car removal services!